For updated brackets, go to: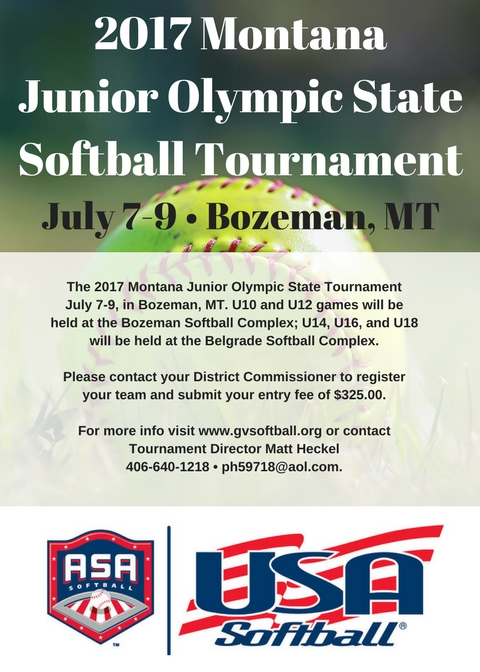 The 2017 Montana Junior Olympic State Tournament

July 7-9, in Bozeman, MT. U10 and U12 games will be
held at the Bozeman Softball Complex; U14, U16, and U18
will be held at the Belgrade Softball Complex.
Please contact your District Commissioner to register
your team and submit your entry fee of $325.00.
For more info visit www.gvsoftball.org or contact
Tournament Director Matt Heckel
406-640-1218 - ph59718@aol.com