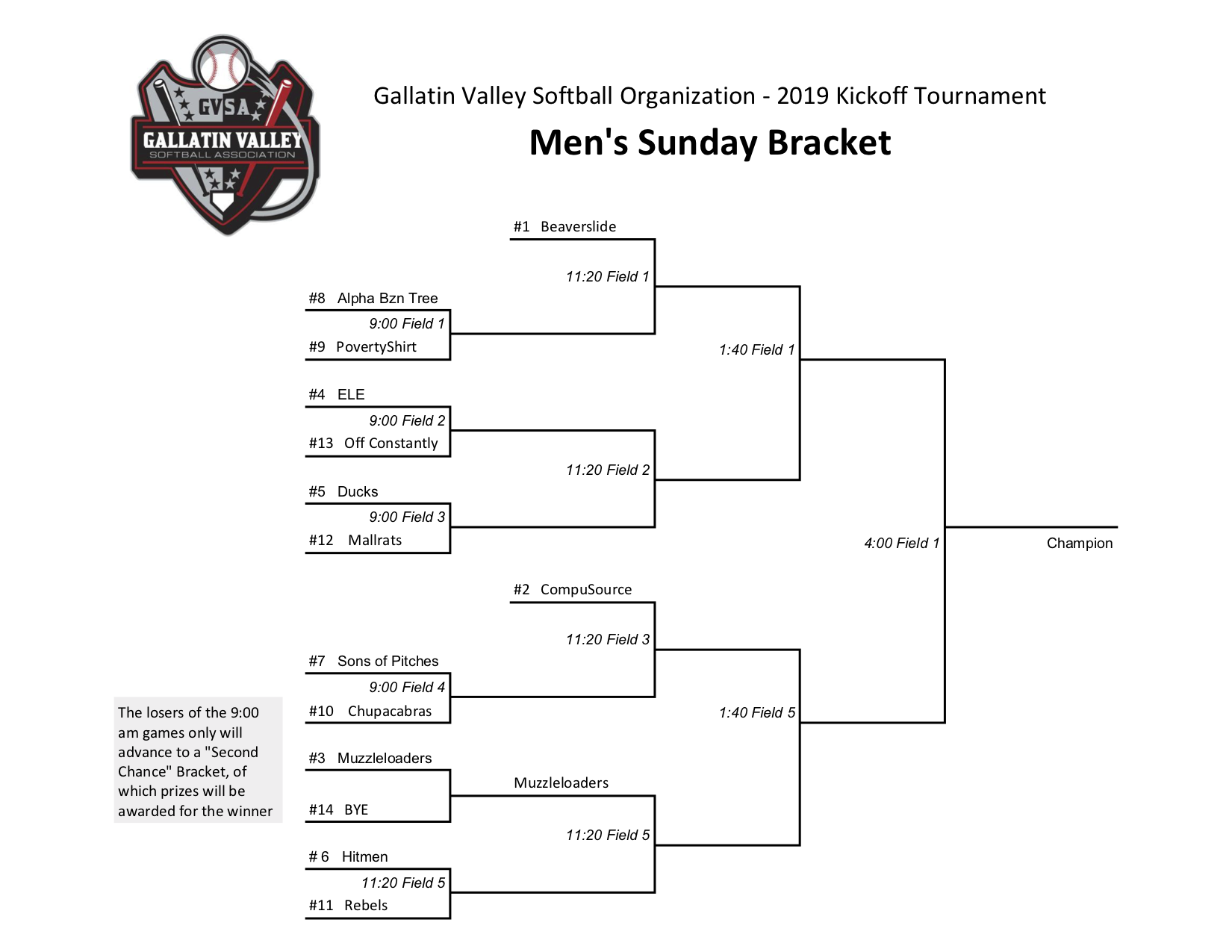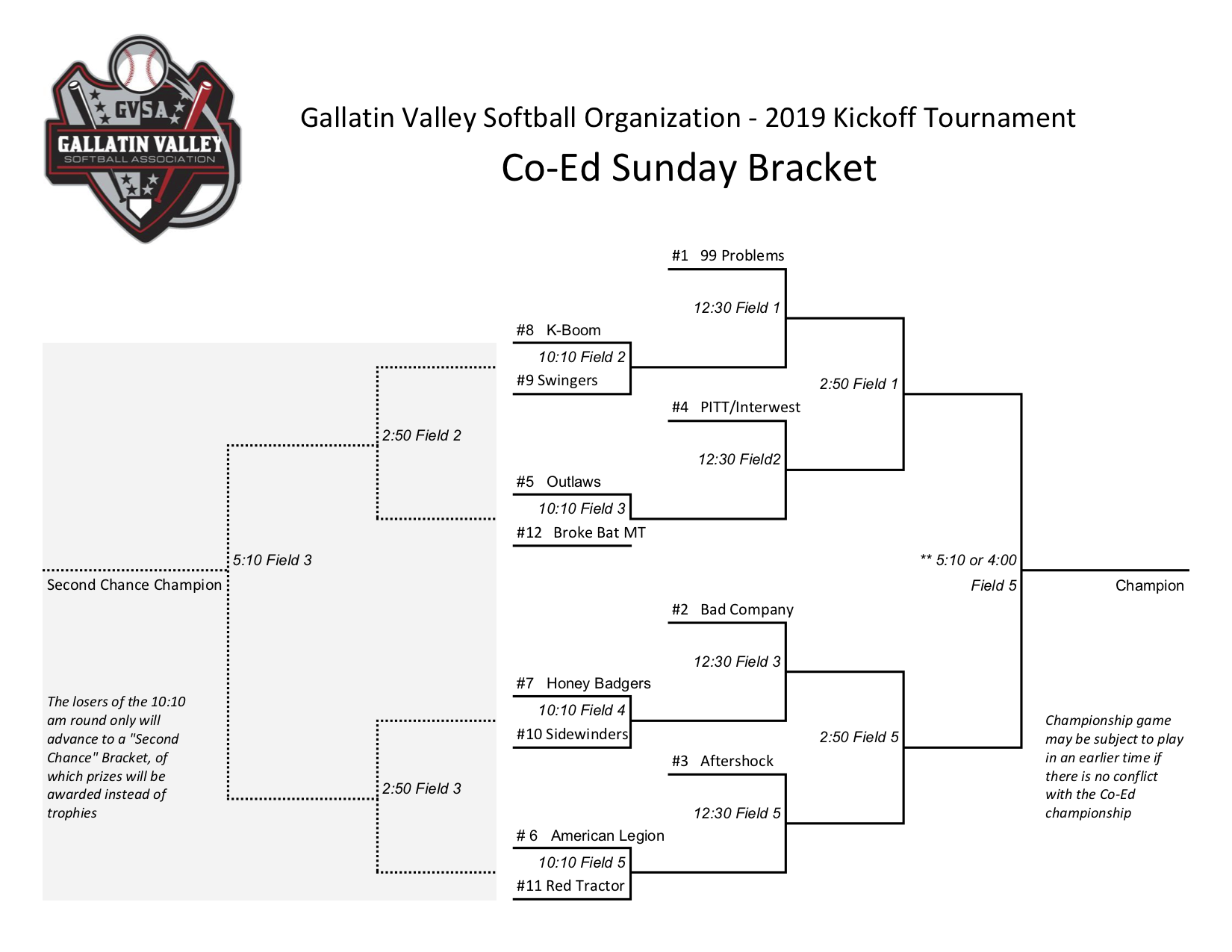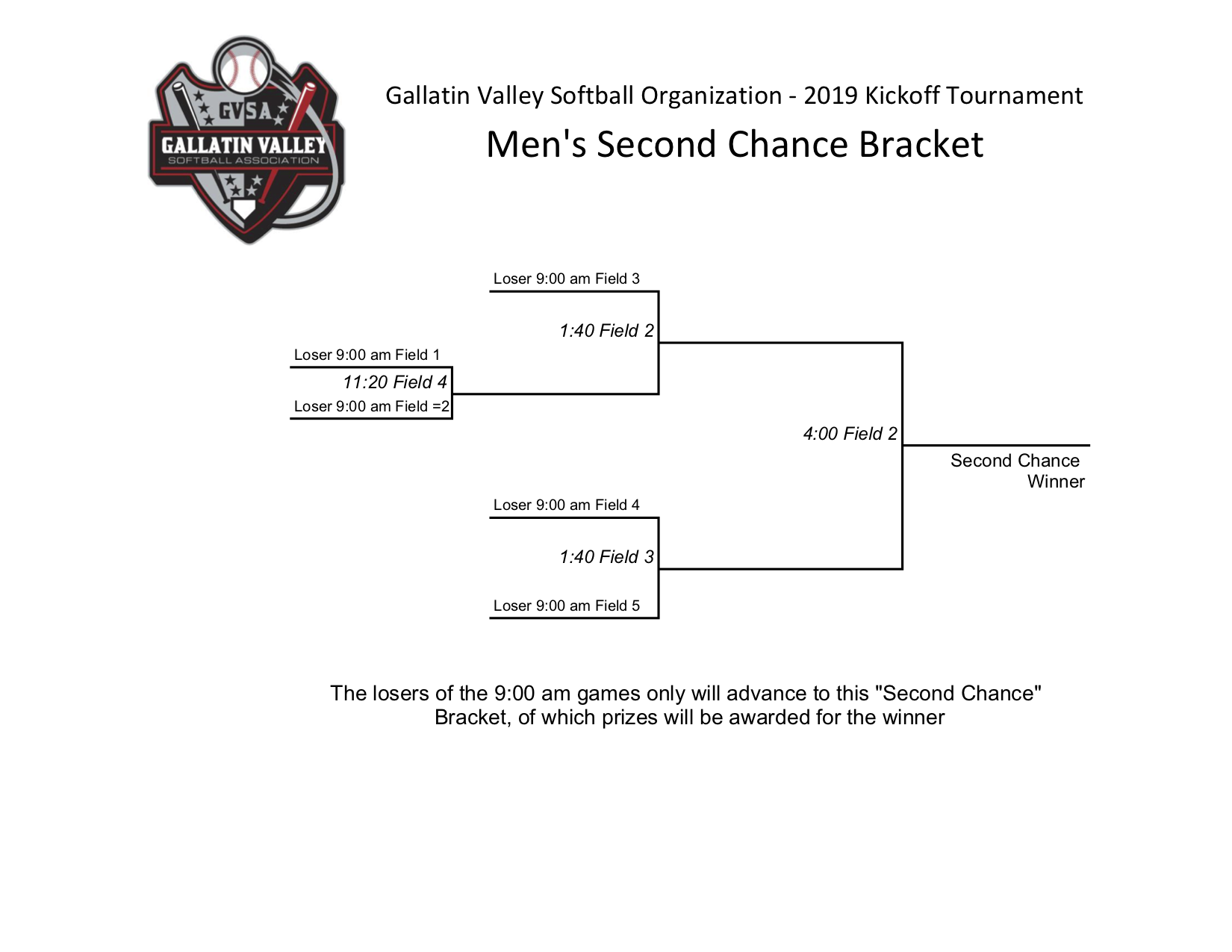 April 27th & 28th at the Bozeman Softball Complex
Free Team Dinner at the Bozeman American Legion Sat 6-9 pm
Updated to a 4 Game Guarantee
Awards, door prizes, and raffles
Saturday Schedule: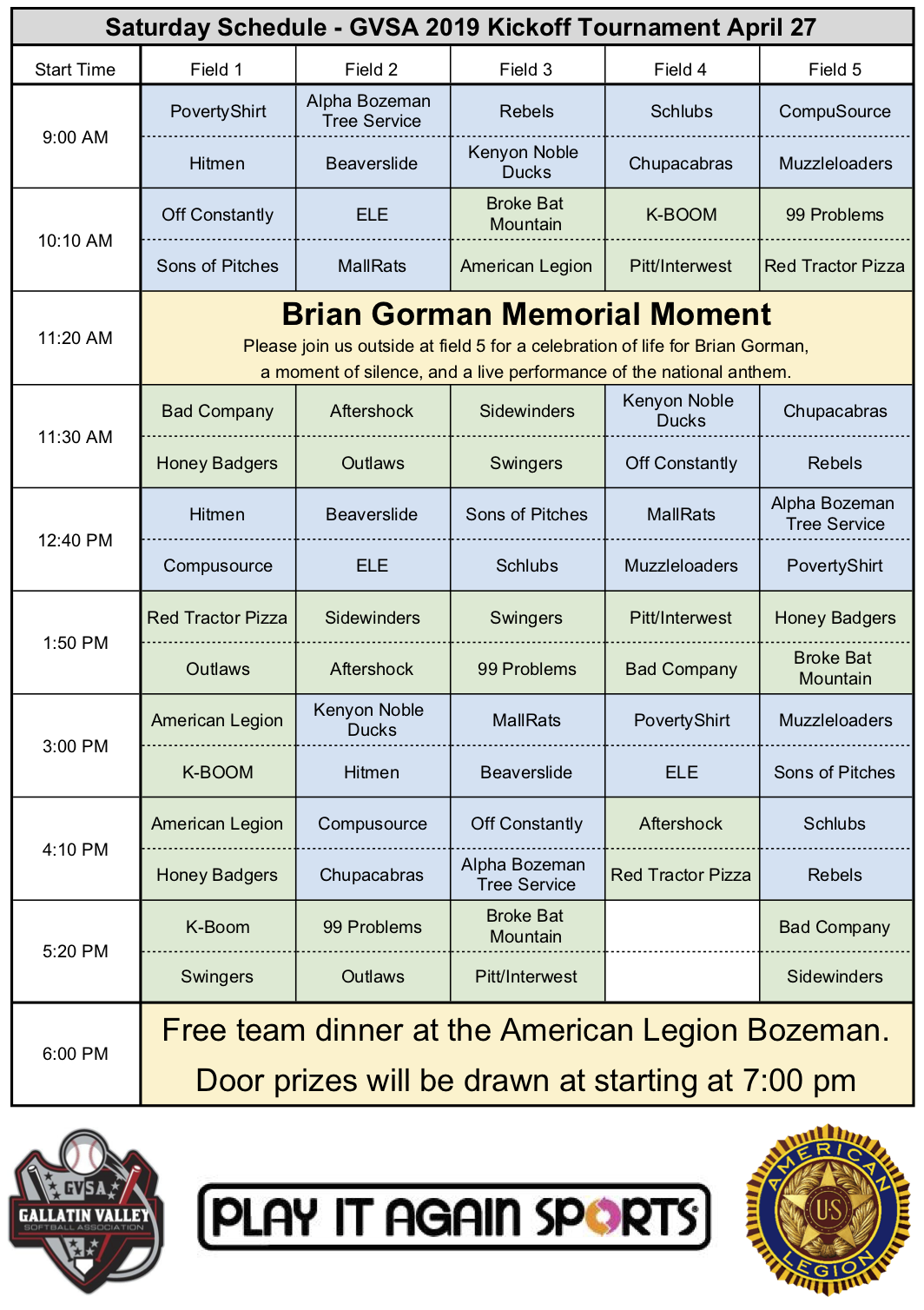 Registration Closed
email jemorgan@gmail.com to be put on the waiting lis
---
Tournament Information:
Softball complex will be closed Friday night for field maintenance

Games Run from 9:00 am to 6:20 pm on Saturday, Free team dinner and prizes at American Legion (225 E Main St, Bozeman)  from 6:00 pm to 9:00 pm.

Door prizes drawn at 7:00  pm at the American Legion

.

Rainout:  The umpires on the field will determine if there is sufficient danger, either from lightning or unsafe field conditions to call a game. If Saturday game has played 3 full innings, the game will count towards seeding.  If other games are not able to be played. If bracket games are not able to finish, trophies will be awarded to highest seed.

Bat Raffle tickets available throughout the tournament. Drawing will be held before the first championship game.  One ticket for $5, four tickets for $20. Do not need to be present to win, will ship out of town if necessary.
Tournament Rules:
Team rosters will need to be turned in by 5:00 pm Saturday.

Sunday games, only rostered players can play.

Roster checks will only be done upon request of either team manager only

Team can pick up 2 players due to injuries

All official 2019 USA Softball rules will be followed, except for those stated below:

No metal cleats allowed for any games/divisions

Co-ed can bat 10,12, or 14 players, Men's can bat 10,11,or 12.

Home Runs Allowed:    Men's: 2 Co-Ed: 2

All home runs above the allowed number will result in an out for the batter

Saturday Rules - Round Robin Games

No new inning after 60 minutes

Drop dead time of 70 minutes. If in the middle of the inning, the score reverts back to the last completed inning

Seeding will be based on wins and run differential

Home team will be decided by coin toss at the beginning of the game, and will keep official book. Report scores to the concession.

Run rule in effect: 20 after 3 innings, 15 after 4 innings, 10 after 5 innings


Sunday Rules - Bracket Games:

No new inning after 60 minutes

Run Run rule in effect: 20 after 3 innings, 15 after 4 innings, 10 after 5 innings

Home team goes to the higher seed

Ejections:

A player may be ejected from the game for unsportsmanlike conduct, at the discretion of the Umpire.

An ejected player must leave that field area the game is being played.

Upon a second offense, the ejected player must leave the softball complex for the remainder of the tournament.

A player can also be made ineligible if the umpire deems them too intoxicated to play.